Aging is cultural phenomenon, not just biological process!
Different cultures adopt different attitudes and practices around aging which directly influence our experience with getting older. While many cultures celebrate the aging process and venerate their elders, some cultures adopted an opposite approach. With the elderly commonly removed from the community and relegated to hospitals, nursing homes, and worst yet, the streets; the perception of aging has become a shameful experience. The self deceiving perception (since ageing is the natural byproduct of "living") has gained such a strong foothold that aging people often feel that there is something wrong with them and develop a sense of abandonment and loss of worth –  entirely opposite to those who live in cultures that relish the experience. Physical signs of human aging tend to be regarded with distaste, and aging is often depicted in a negative light among the popular culture, if it is even depicted at all.
If you are interested in joining the movement then you are at the right place. Contact us and we will tell you how.
At Fund A Need we celebrate and honor the process of aging. It is a reminder of what a marvel life is and all that it has to offer. Our objective is to help particularly the low-income seniors who had fallen in the wake of the skewed perception that views aging as a problem and the elderly as shameful. We are determined to rid of negative stigma by educating the younger generations by way of having them peek into their own future right before their eyes. Come and join us and you will see for yourself.
At F.A.N we  empower the low-income seniors by help rebuild their dignity and give them their independence they deserve. This is accomplished by fundraising campaigns and events to help pay for their basic needs which otherwise will go unanswered.
Surprisingly, it doesn't take much to make them happier, more comfortable and bring meaning to their lives.
 Become a FAN today!
Become a F.A.N and join the movement
We are part of a small, yet fast growing, group of citizens — a diverse lot of gerontologists, physicians, psychologists, sociologists, anthropologists, philosophers, ethicists, cultural observers, and spiritual leaders — who are the vanguard of a movement to change the way society looks at and deals with aging. We seek to change the perception of aging from being an incurable disease, to what it actually is — living!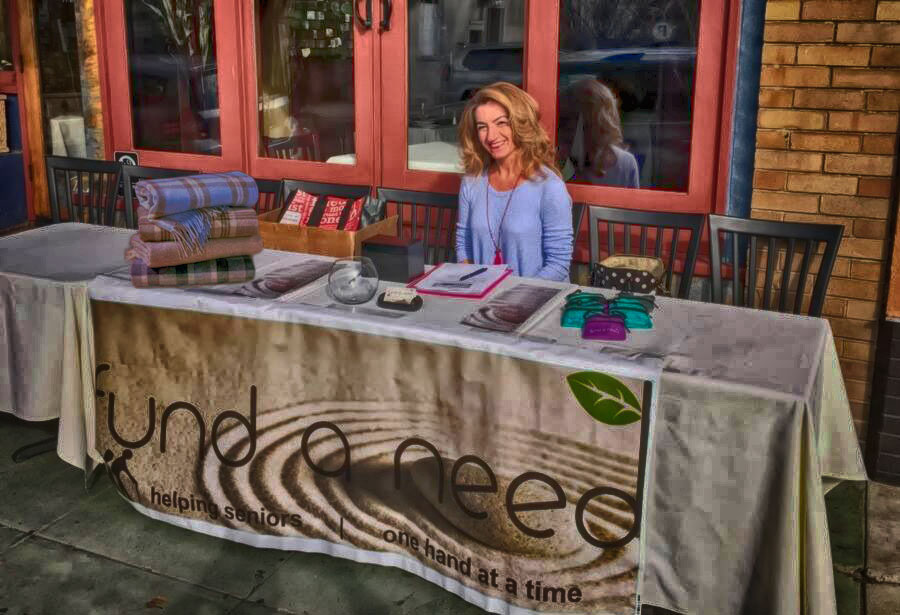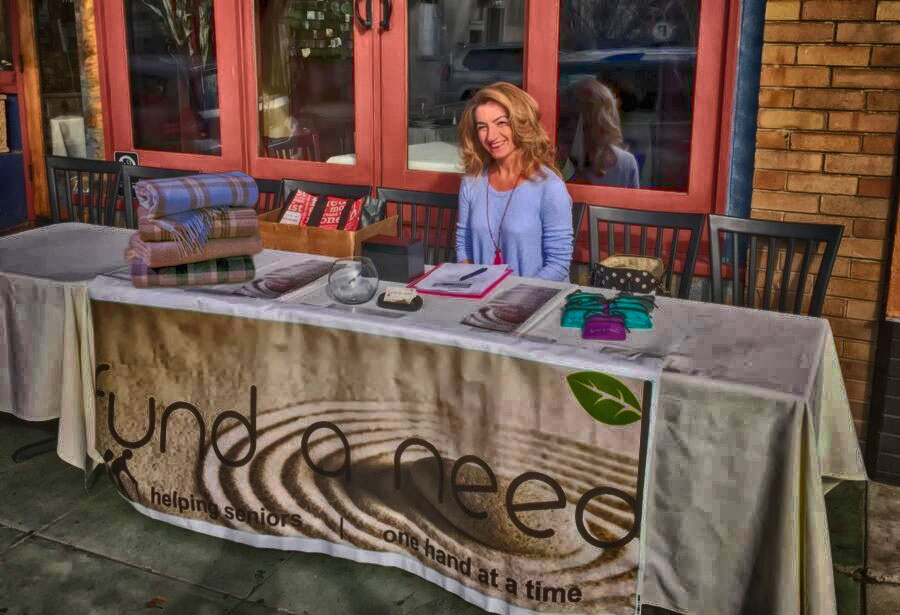 Organize fundraising events
Organize raffle drawings
Ask local community businesses for cash donations & raffle prize donations
Partner with other Non Profits serving the seniors
Ask local community members for cash donations
Grow visibility through Facebook and website
Partner with local Chambers and networking groups
Reach out to local & State dignitaries & political leaders for support & growth
Partner with Trapeze & Godfather's  restaurants & First Bank to raise money
Ask family and friends to volunteer in special events
Every $1 Counts!
100% of the funds go to serving the seniors that need that $1 more than any of us. Your donation is tax-deductible and a great gesture especially before your children that the seniors cannot be ignored and neglected. The life you save maybe your children's.
What can you do?
Poverty is a critical issue for the older folk as well as for the economy as a whole. The Federal and Local government programs are not designed to help the older folk with a hands on approach to remedy their pain and suffering quick enough. The programs are often designs by the younger generation with much bureaucracy and delay.
Being proactive and understanding the importance of spreading the word in the community is just as important as making donations. On occasion, you may want to take part of your afternoon and post fliers. You can print a featured flier from our resources page, jut down your own comments if  you like and post it around town on community boards. There are many people out there that want to help but we cannot get to them. You can help.
What kind of help do we need?
Mostly money. The needs vary considerably from one senior to another depending on their circumstances and physical/mental health. Donations of personal belongings are great and necessary but do not offer the versatility of money which can be used on a variety of needs.
How is the money spent?
We provide assistance with every aspect of a senior's day-to-day needs – rent, food repairs, cleaning, utilities bills, hygiene, transportation, medication, furnishings, and more.  As the seniors age, their need for assistance increases. Without our help, they will simply perish in isolation.We can do better. They deserve better. We deserve better.
How benefits from this program.
The recipients of our endowments range from individuals to the folk that live under care.
What can be more rewarding than helping those most underserved, our seniors. Support this amazing cause to help low income seniors in SM County.
Thank you for all of your efforts to help our seniors with their gifts. The attention alone made them feel young again.
Words alone cannot express the joy you have given us this holiday season. We feel blessed.
Thank you.
Don't Be Shy
Drop us a line anytime, and one of us will respond to you as soon as possible